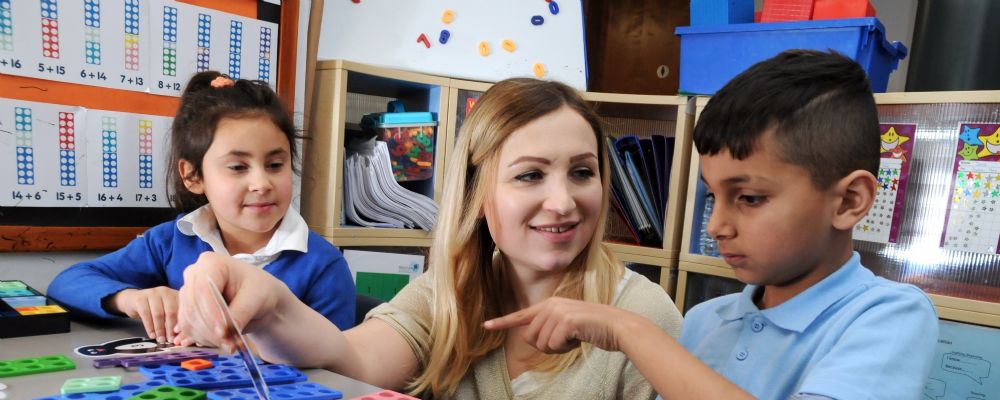 You are here:
Science
Intent
Science inspires children. It excites them and develops their innate curiosity. At The Beeches Primary School, we recognise the power of this as a starting point, and it is our intention to harness these values and provide a high-quality Science curriculum which delivers opportunities to grow these positive beginnings into a life-long passion to explore the world around them.
At The Beeches Primary School, in conjunction with the National Curriculum and our Cornerstones Curriculum, our Science teaching offers cross-curricular opportunities for pupils to develop their scientific knowledge and conceptual understanding, and develop and use a range of skills for working scientifically, including questioning, researching and making first-hand observations.
The teaching and acquisition of new vocabulary is very important in our school and this is no different in the Science curriculum. Scientific language is taught and built on as topics and subject areas are revisited in different year groups and across key stages. In addition, we see Science as a way of not only exploring the Cornerstones Big Ideas, but also as a way of developing our school Core Values through collaborating, showing resilience, articulating ideas and explanations, reflecting on our learning, demonstrating creativity in our thinking and being all-round excellent learners in Science.
Finally, it is our intention that our Science curriculum will enable pupils to recognise the importance of Science in daily life, to make pupils aware that many jobs of the future are likely to relate to a secure scientific understanding, and also to give them strong foundations upon which future science teaching may build.
Implementation
At the Beeches Primary School, we expect our children to develop their scientific knowledge through carefully planned, exciting Science opportunities, taught through the Cornerstones curriculum. Six projects are taught in each year group, with all the projects including some science teaching and at least two having a detailed science focus. Some examples of these topics include Year 1's topic 'Paws, Claws and Whiskers' and Year 2's topic 'The Scented Garden.'
The spiral curriculum allows pupils the opportunity to revisit and embed key national curriculum objectives throughout the year. Alongside this, progression across year groups is explicitly planned for the different objectives through the ten Cornerstone Big Ideas. Each Big Idea is further broken down into Key Aspects. This ensures high expectations of teaching and learning. Example of this is: National Curriculum: Scientific Enquiry – Big Idea: Investigation – Aspects: Questioning, Measurements, Investigation and Observation. Every opportunity to make cross-curricular links, draw upon previous learning and practise the basic skills is made: Maths (measuring / data handling), Literacy/ ICT (planning, reporting and presenting) and DT (cooking).
Each project begins with the introduction of a knowledge organiser including key vocabulary, definitions and knowledge facts. Teachers ensure that all children are provided with rich and memorable learning experiences for example the visiting of animals for Paws, Claws and Whiskers in year 1 and visiting Burghley House for The Scented Garden project in Year 2. We find opportunities for children to develop their understanding of their surroundings by accessing outdoor learning: Year 3 visit Ferry Meadows to investigate rivers and flood defences; year 4 children go to the Sealife centre to look at habitats and environmental effects; Year 5 visit a zoo and Planetarium; and experts provide workshops, for example, in Year 6 where there is a visit from an Arctic explorer.
Alongside the main projects, each half term, children complete a Love to Investigate companion project that develops each aspect of the scientific enquiry curriculum. As the children's knowledge and understanding increases, and they become more proficient in selecting and using scientific equipment, and collating and interpreting results, they become increasingly confident in asking and answering deeper scientific questions about the local and wider world and coming to conclusions based on real evidence. Teachers demonstrate how to use scientific equipment, and the various skills of working scientifically in order to embed scientific understanding.
Teachers foster a positive attitude to science learning within their classrooms and reinforce an expectation that all children are capable of achieving high standards in Science. Through our planning, we involve problem solving opportunities that allow children to find out for themselves; children are encouraged to ask their own questions and are given opportunities to use their scientific skills and research to discover the answers. Planning involves teachers creating engaging lessons, often involving high-quality resources to aid understanding of conceptual knowledge. Teachers use precise questioning in class to test conceptual knowledge and skills, and assess children regularly to identify those children with gaps in learning, so that no one is left behind.
Impact
At the end of year 2, children will be able to ask and answer scientific questions about the world around them. They will have begun to explore how equipment is used to take measurements and observations, for example, using timers, hand lenses, metre sticks and trundle wheels. Further to this, they will have started true scientific exploration by testing, carried out by following a set of instructions and ascertaining that a prediction is a guess at what might happen in an investigation. In the wider world, they will start to develop an understanding that objects, materials and living things can be looked at, compared and grouped according to their features. They will also have a basic understanding of photosynthesis and variations of plants on our planet and in our local environment.
At the end of KS2, children will have a deep-seated scientific knowledge. They will be able to ask and answer deeper and broader scientific questions about the local and wider world that build on and extend their own and others' experiences and knowledge, using a range of scientific enquiries, including fair tests, research and observation. By this time, they will be comfortable using a range of chosen specialised equipment and use it to take accurate measurements in standard units. Examples include: data loggers; sensors, such as light (lux), sound (dB) and temperature (°C); timers (seconds, minutes and hours); thermometers (°C); and measuring tapes (millimetres, centimetres, metres). Their broad mathematical skills and knowledge will support their scientific estimations and conclusions. They will have a clear understanding of the importance of scientific testing and
evaluating, knowing that: a method is a set of clear instructions for how to carry out a scientific investigation, including what equipment to use and observations to make; a variable is something that can be changed during a fair test; a prediction is a statement about what might happen in an investigation based on some prior knowledge or understanding.
Children will have gained a solid understanding of early life and humans on our planet, exploring how scientists compare fossilised remains from the past to living species that exist today to hypothesise how living things have evolved over time, through evolution. They will also have a basic understanding of genetics and how they not only help scientists make new discoveries today, but also allow us a better understanding of the past.
Having studied the full primary science curriculum, the children have an understanding of scientific research and how this impacts on life in the future. They will have a profound comprehension of the scientific features of the world around them, but also a deep-set curiosity to ask further scientific questions to add to their wealth of understanding of the sciences.
Teachers make learning relevant for pupils and help them to make connections across subjects. In science, Year 5 pupils used their knowledge of solids, gases and liquids to compile a quiz for their classmates to complete. This made pupils apply their understanding for a specific relevant purpose.

Ofsted 2014
Subject Leaders
Mr Challis, Mrs Jhamillah, Mrs Wright and Mrs Cabaj