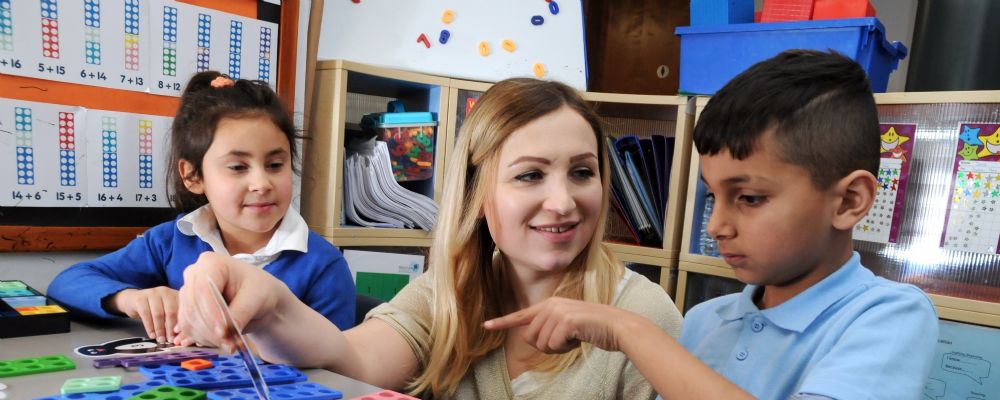 You are here:
Religious Education
Intent
At The Beeches Primary School, we believe that it is vital for all our children to learn from and about religion, so that they can understand, respect and tolerate the opinions and behaviours of others.
Through Religious Education, children will develop their knowledge of the world faiths, consider spiritual and moral views and the values and traditions of a rich and diverse community.
We encourage curiosity within our children so they ask questions about the world and to be reflective about their own beliefs, values and experiences. Our Religious Education curriculum is enhanced further through strong links with the local community.
"Every child and young person who goes to school is entitled to an experience of religious education (RE) that is both academically challenging and personally inspiring."
A Curriculum Framework for Religious Education in England. The RE council for England and Wales – Oct 2013
Implementation
In conjunction with the statutory requirements of the Local Agreed Syllabus, the Beeches Primary School uses the Love to Celebrate learning projects from the Cornerstones curriculum, written around the four cornerstones of learning: Engage, Develop, Innovate and Express. Children develop a rich subject knowledge which promotes curiosity, questioning and evaluation. Each set of projects covers all major aspects of each religion including worship, belief, leadership and belonging. SMSC links are made when appropriate.
Basing the love to Celebrate projects around festivals gives a real-life context to the children's learning. Using the religious calendar, links are also made to assemblies and whole-school visits to the local church are made at least twice a year.
Lessons are either taught in a short block of up to a week or as one session per week. Where possible, links are made to the Cornerstones topic the children are studying. Children's progress is assessed using questioning and against end of year expectations.
Impact
The impact of RE at the Beeches School is categorised between both learning about, and learning from religion.
By the end of KS1, children will be able to retell and answer questions about a story and describe what some people believe. They will also describe similarities between faiths as well as religious symbols, actions and lifestyles. They will talk about their own life and the lives of others with interest and respect. By the end of Year 2, children will be able to talk with care and respect about things that are important to them and other people.
At the end KS2, children will have used holy texts and other sources to find out what religions teach about big life questions and use what they have found out to argue their point. They will be able to explain how different religious practices have developed and the effect these have on believers, communities and society. Children will be expected to use accurate religious vocabulary to explain the significance of symbols, actions, words, lifestyle and art for different believers.
When considering the 'learning from religion' rationale, the theme of asking questions continues to be fundamental throughout a child's learning journey. By the end of KS2, children will have the ability to use evidence and reasoning to describe their own beliefs and challenges of belonging to their own culture, or a different culture by explaining their own views, the views of others, human nature and society and be able to empathise and show respect. Pupils will have used evidence and reasoning to describe their own and other people's ideas about the meaning, purpose and truths of life. They will be expected to link beliefs and teaching to ethical world issues that are important to them, and make connections across faiths.
Subject Leaders
Mr Burgess and Miss McFarland