Music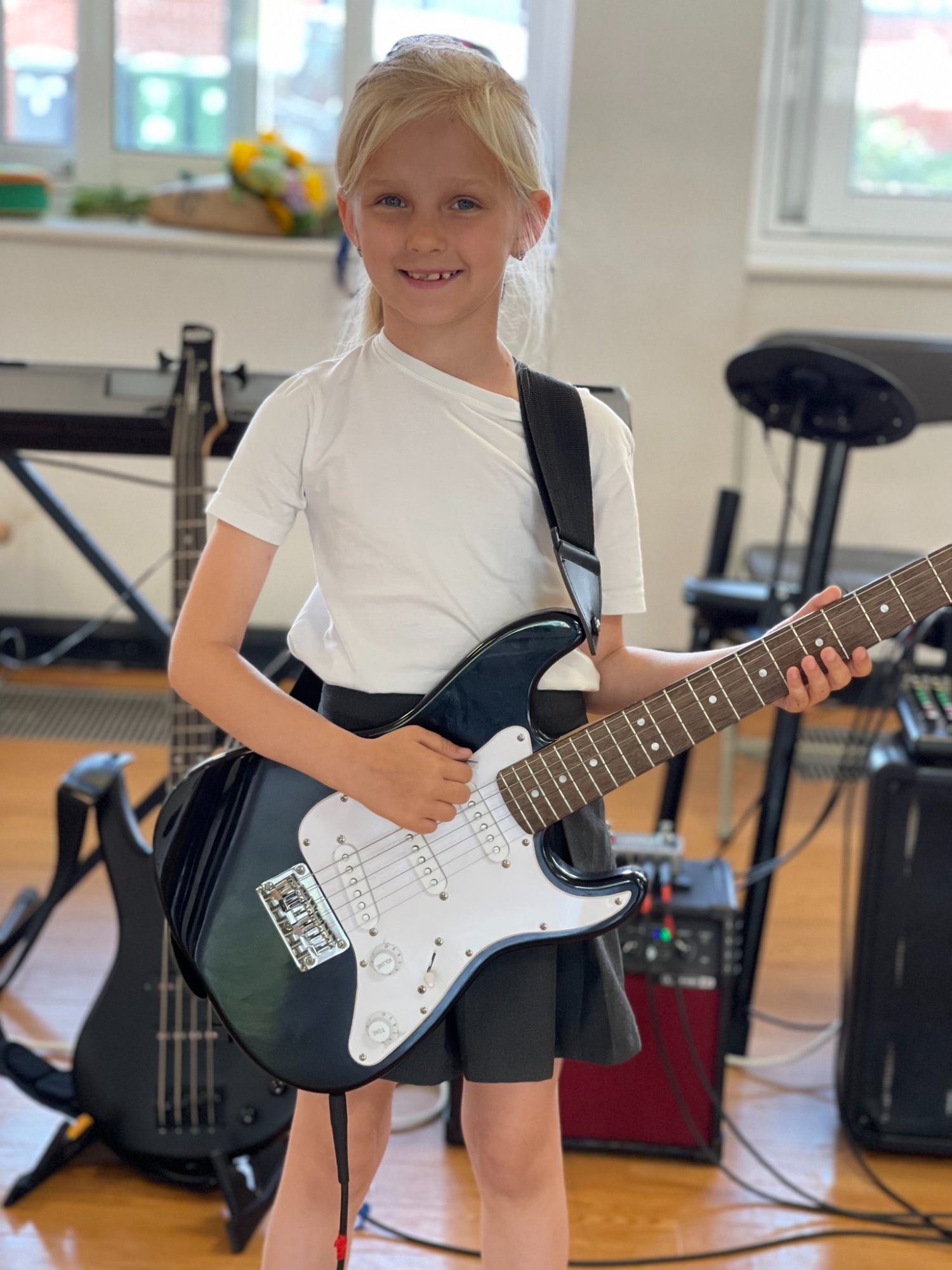 Intent
At The Beeches Primary School we recognise music as a powerful and unique form of communication that can change and impact the way children feel, think and act. We believe that music helps the body and the mind work together, allowing the creative expression of thoughts and feelings. Music allows us to explore and express who we are as individuals. Through music, we can reflect our own cultural heritage whilst exploring, valuing and respecting that of others. Music allows us to know where we have come from and where we aspire to be, both as individuals and as a society.
Implementation
Our whole curriculum is shaped by our school vision, which aims to enable all children, regardless of background, ability or additional needs, to flourish so as to become the very best version of themselves that they can possibly be. Within weekly subject specific lessons taught by specialist staff, we teach the National Curriculum, supported by a clear skills and knowledge progression. This ensures that skills and knowledge are built on year by year and sequenced appropriately to maximise learning for all children. Throughout the year, all children will have the opportunity to develop their understanding, skills and techniques in music and share them with the wider school family. Through peripatetic and in-house tuition, all children are given the opportunity to develop their skills and abilities in music, instrument playing and choral singing.
Impact
During their time at The Beeches Primary School, all children will have had the opportunity to fully explore and develop their individual musical talents. This has not only been achieved through planned, progressive teaching and learning opportunities but also through being part of a musical community.
By the end of EYFS, children will be able to sing songs, make music and dance, experimenting with a variety of changes. They will be able to represent their own ideas, thoughts and feelings through music. By the end of KS1, children will be able to play tune and un-tuned percussion instruments and use their voices with awareness of others.
By the end of KS1, children will be able to sing a variety of songs with greater pitch accuracy and a sense of control of dynamics and tempo. They will be able to play tuned and untuned percussion instruments as a class and in small groups. The children will be able to compose short pieces of music which demonstrate a sense of structure and will represent their music using graphic scores.
By the end of Key Stage 2, children will be able to sing confidently, including in parts and rounds. They will have an awareness of phrasing and dynamics.
Also, they will be able to play a range of instruments, both in a group and individually.
The children will be able to read and write both standard and non-standard musical notation and use it to record and perform their own compositions.
In doing so, they will develop an awareness of the work of a wide range of composers, and will be able to compare their work and styles.
Subject Leaders
Mr Little and Miss Castell-Evans
Below is our draft subject progression document that shows the content of our school curriculum in each academic year. Our progression documents are constantly being updated and refined to achieve the very best possible outcomes for our children.