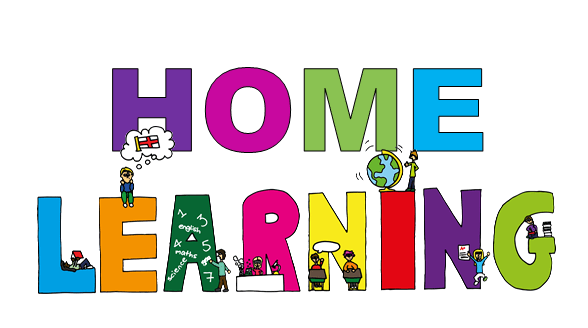 Home Learning Wednesday
Home Learning - 5MW - Wednesday 16th September
Timetable
| | |
| --- | --- |
| Time | Lesson |
| 9am - 9.30 | Morning Work |
| 9.30 - 10.15 | Spag Lesson |
| 10.15 - 11.15 | Reading lesson |
| 11.15 - 11.30 | Break |
| 11.30 - 12.00 | Class Zoom Call |
| 12.00 - 12.30 | Lunch |
| 12.30 - 1.15 | Maths |
| 1.15 - 2.15 | Art |
| 2.15 - 2.30 | Class Reader |
| 2.30 - 3.00 | Finishing Work / Daily Exercise |
Morning Work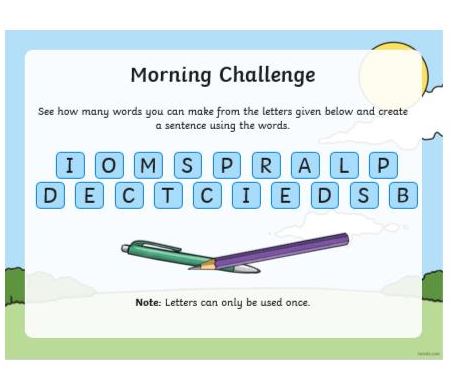 SPAG LESSON
Read the pronouns powerpoint and fill in the blanks. You should be really good at this following Mr French's lesson yesterday. Once this is complete, design a pronouns poster to show all that you have learnt.
READING LESSON
ZOOM CALL
Your parents were emailed a Zoom code yesterday. Please use the same code today.
MATHS LESSON
ART
This is a famous book called the Iron Man, written by Ted Hughes. You should remember reading it in year 3.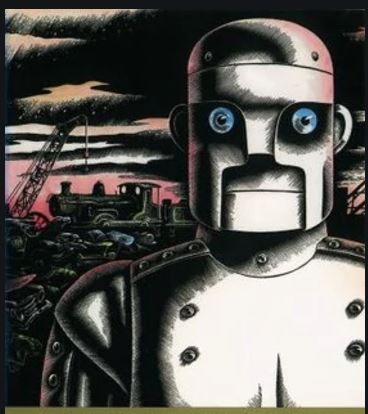 Task:
I would like you to sketch a portrait of the Iron Man making sure to use the skills learnt from yesterdays PowerPoint which explained step by step how to draw.
Next, I would like to add as much detail as you can. Remember the rule; if you can see it, then you can add it.
Now look carefully and add some shading, you should have least 3 different shades of grey.
Finally, remember to sketch on an A4 sized paper. Maximize your space
CLASS READER