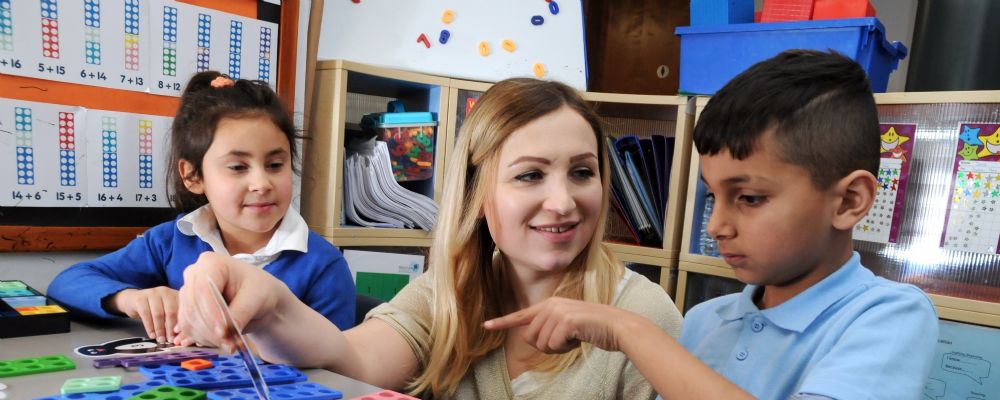 You are here:
History
Intent
At the Beeches Primary School, it is our intention that History lessons will inspire pupils with a curiosity about the past, not only in the United Kingdom and across the wider world but also locally (including visits to Stibbington, Flag Fen and Tudor Houses). We aim for our pupils to develop a sound chronological understanding and develop a greater appreciation for how people have lived their everyday lives throughout History all the way up to modern day. Children will be given opportunities to examine, interpret and evaluate a wide variety of sources in order to make and share their own deductions about the past. We encourage pupils to question history in order to develop a deeper understanding of how the world has changed, and how we can learn from the mistakes of the past to make the world a better place. Where possible, we aim to visit places of historical significance and museums, handle artefacts and invite experts in to provide our children with exciting, high-quality first-hand experiences. We want all our pupils to develop a life-long love of history and harbour a curiosity for the past that will continue long after they leave The Beeches Primary School.
Implementation
At The Beeches Primary School, History is taught with the main intention of inspiring our children to be curious and fascinated about everyday life across key historical periods, developing a chronological understanding of major historical events in the world, showing an empathy with people throughout history, and developing the confidence to question, evaluate and discuss past events to deepen their understanding of them.
It is delivered throughout key topics taken from the Cornerstones curriculum. Each year group has six allocated topics which are taught over the year, some with a History focus which will be taught through a weekly topic lesson. Some examples of these topics include Year 4's topic 'I am warrior!', Year 1's topic 'Memory box' and Year 6's topic 'A child's war.' Through these topics, all children are given the opportunity to learn more about key historical figures and events, and discover their impact on the course of history. In addition, they learn about how people have lived throughout history, from the Kings and Queens down to the poorest servant, and about their everyday lives from where they live, what they ate and wore, where they went to school to what they did in their leisure time.
In each topic, children will participate in an engaging experience that enhances their knowledge. For example, in Year 4, to gain knowledge about the Roman invasion of Great Britain, as part of the 'I am warrior!' topic, pupils visit Peterborough Museum and learn all about the Roman settlement in the city. Year 6 children experience a day in the life of a World War 2 evacuee as part of the topic 'A child's war' and for the Year 2 topic 'Towers, Tunnels and Turrets' there is a visit to Rockingham Castle where pupils tour the castle grounds, discover more about its long history and climb up its tallest tower. For some topics, trips and experiences will not be available so children are provided with the opportunity to use the immersive audio experience 'Now Press Play' to learn about Historical content. For example, in KS2 there is an experience all about life in Ancient Egypt which allows Year 5 pupils the chance to explore the River Nile, venture inside a pyramid and even meet the Gods Anubis and Osiris.
For each topic there is also a knowledge organiser which includes key vocabulary and events. History enables children to question, evaluate, interpret and make comparisons with the past through the Big Ideas of: Comparison, Humankind, Change and Significance. There is a progressive development of skills across each year group as previous knowledge is built upon and key aspects such as chronology; artefacts and sources; and hierarchy and power are further explored and developed. Teachers draw upon observations, continuous assessment and regular sticky-knowledge quizzes to ensure children retain the necessary knowledge, are stretched and challenged and to identify children who may need additional support or quick intervention so no child is left behind.
Impact
By the end of KS1, children will be able to describe what it is like to live in a different historical period. They will be able to identify similarities and differences between ways of life within or beyond living memory and begin to make comparisons between life now and in the past.
Building on this, progressively throughout KS2, they will be able to confidently compare and contrast life in historical periods and/or civilisations. In addition, they are able to explore deeper within historical periods and discover differences in leadership, beliefs and lifestyles. All children will have a secure understanding of the characteristics of a variety of different historical periods and civilisations and a firm grasp of their everyday lives, common areas of human need for survival, social structures, religious beliefs, cultures, leisure activities, homes and rulers and leaders and be able to justify their opinions and discuss these with others.
Children will leave our school with a curiosity and interest in history and a sound understanding as to why significant people and events matter; how things have changed over time; an understanding of how and why things are the same or different; and what it means to be human, including the cause and effect of human behaviour.
Subject Leaders
Mrs Forster, Miss Wood and Mr Fisk