Social and Emotional Support w/b 1st Feb
"Every day may not be good... but there's something good in every day"

Alice Morse Earle
Why read Huge bag of worries?
Use this story to explore a range of emotions. It is ok to feel worried sometimes. Talking about your worries or sharing them with someone can help you to feel better.
After reading the book you could try:
Draw a bag - What worries would you put inside it? Draw the worries or write about them. Share your picture with someone and talk about it.

Make a worry monster - You can use any kind of recycling or junk materials. Decorate your monster and give it a name. Write down your worry or draw a picture of it. Feed your worry to your monster. The monster will eat it so that you can let it go.
These websites can support you to start having conversations about emotional wellbeing, as well as what to do when your child share difficult thoughts or feelings and tips on creative ideas to support emotional wellbeing.
Make some time to relax...
Below are links to websites that can support you to start having conversations and what to do to support your children and young people during these as well as creative ways to manage during these times.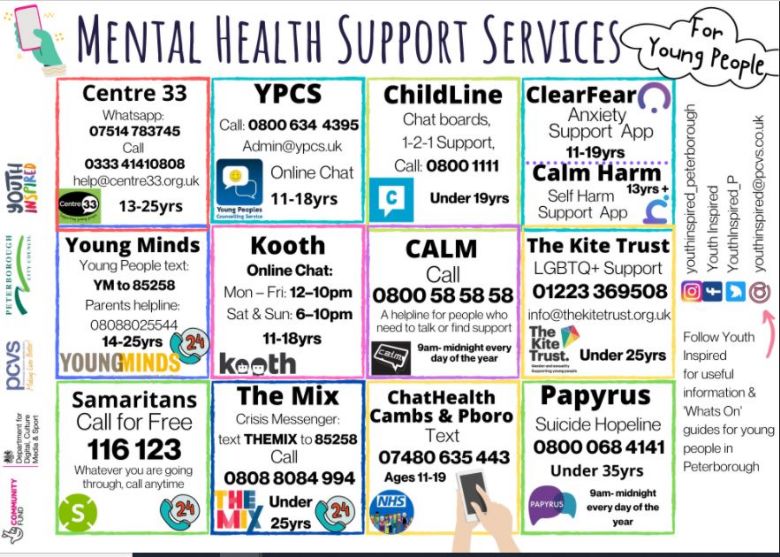 Further support
Wellbeing resources for parents
Wellbeing resources for children and young people
Tips to talking to children and young people about Coronavirus
Coronavirus A book for children
Social story about Coronavirus