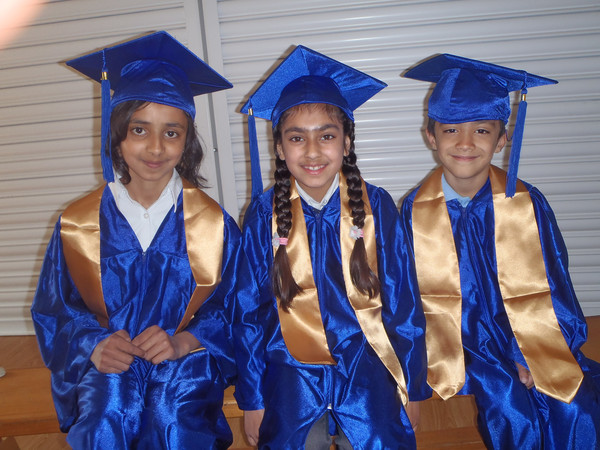 You are here:
Computing
Intent
At the Beeches Primary School, it is our intention that Computing will encourage children to be creative and develop their understanding of the whole curriculum. By using computational thinking, deep links are made with Mathematics, Science and Design and Technology. Computing is a fantastic way to build on knowledge, so we intend to equip children to become digitally literate. Many of our children have joined us from different countries so it is essential that we provide them with skills that builds on their own rich experiences and their ideas. Through computing, we intend for our children to express themselves through information and communication technology and build on this throughout their educational experience at the Beeches Primary School. With this knowledge they will become active participants in a digital world. Computing will be embedded throughout our Cornerstone Curriculum whereby opportunities for technology and provided through our Topics at a level where challenge and excitement is at the core of the learning.
Implementation
At the Beeches Primary School, Computing is taught with the intention of applying fundamental principles into children's learning through pedagogy. We intend to implement and promote annalistic and evaluative strategies whereby children have opportunities to apply these into their daily lives to solve problems, communicate and represent data. We aim to deliver a repeated practical experience to engage and stimulate our pupils.
Computing is delivered throughout key topics taken from the Cornerstones curriculum. The Cornerstone curriculum develops curiosity and promotes challenge and provides opportunity for meaningful connections. Each year group will be taught Computing through the weekly topic lessons. In addition to this, a cross-curricular approach will also be implemented to develop digital literacy and provide children with opportunities to apply learning in various contexts.
In each topic children will participate engaging experiences that enhance their knowledge, for example in Year 1, as part of the 'Superhero' topic, children begin to engage with a range of software through using technology purposefully to create, organise, store, manipulate and retrieve digital content. This will be repeated throughout the year, so there is depth of understanding. In year 6, as part of the topic 'Frozen Kingdom', children will have the opportunity combine a variety of software to design and create a range of programs and accomplish given goals. This will include implementing skills of collecting, analysing, evaluating and presenting data and information. This knowledge would have been built upon previously in year 5.
Skills are developed across each year group and links are made not only with topics but with previous learning and connections are explored with current and future learning. These connections and links are implemented to ensure children are competent, confident and creative users of information and communication technology.
Impact
By the end of KS1, children will understand what algorithms are; how they are implemented as programs on digital devices; and that programs execute by following precise and unambiguous instructions. They will create and debug simple programs, use logical reasoning to predict the behaviour of simple programs They will use IPAD technology purposefully to create, organise, store, manipulate and retrieve digital. Children will use technology safely and respectfully, keeping personal information private; identify where to go for help and support when they have concerns about content or contact on the internet or other online technologies
By the end of KS2, children will be able to design, write and debug programs that accomplish specific goals, including controlling or simulating physical systems, and solve problems by decomposing them into smaller parts. They can use sequence, selection, and repetition in programs; work with variables and various forms of input and output and use logical reasoning to explain how some simple algorithms work and to detect and correct errors in algorithms and programs. Children will understand computer networks including the internet; how they can provide multiple services, such as the world wide web; and the opportunities they offer for communication and collaboration. By the time children finish KS2, they will use search technologies effectively, appreciate how results are selected and ranked, and be discerning in evaluating digital content. They will use technology safely, respectfully and responsibly; recognise acceptable/unacceptable behaviour; and identify a range of ways to report concerns about content and contact.
Across the school, children will develop an investigative mindset. An important part of this learning is computational thinking, which is achieved in partnership with the Espresso software where language and computing skills are built together, hand in hand, year on year through their comprehensive but adaptable scheme. Children are expected to be creative in every lesson. Computing with Espresso lessons can be broken down into three areas: reflecting on prior learning; new skills taught; and taught skill implemented by children into their own code without limits. Children will find this open creative element to be most enjoyable embedding the skill. Pupils use the code taught over the unit in order to develop practical applications, games and animations. In the school's after school code club children with engage with taking the code from the classroom to practical uses, solving real world problems, and developing their talents for the jobs of the future.
Subject Leaders
Mr Beasley, Mr French and Miss Khan