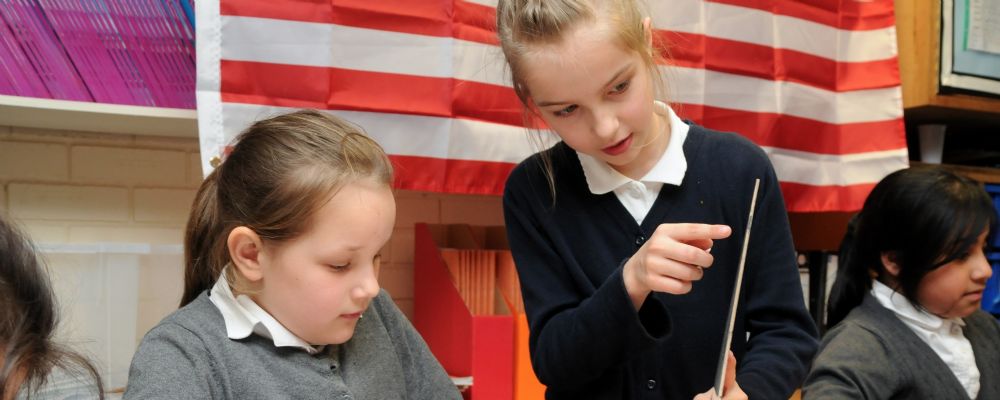 You are here:
Year 6
Please use Be Curious at Home to access safe resources available for your child including tasks that can be completed at home.
2016/2017
Spring
The Beeches' Blog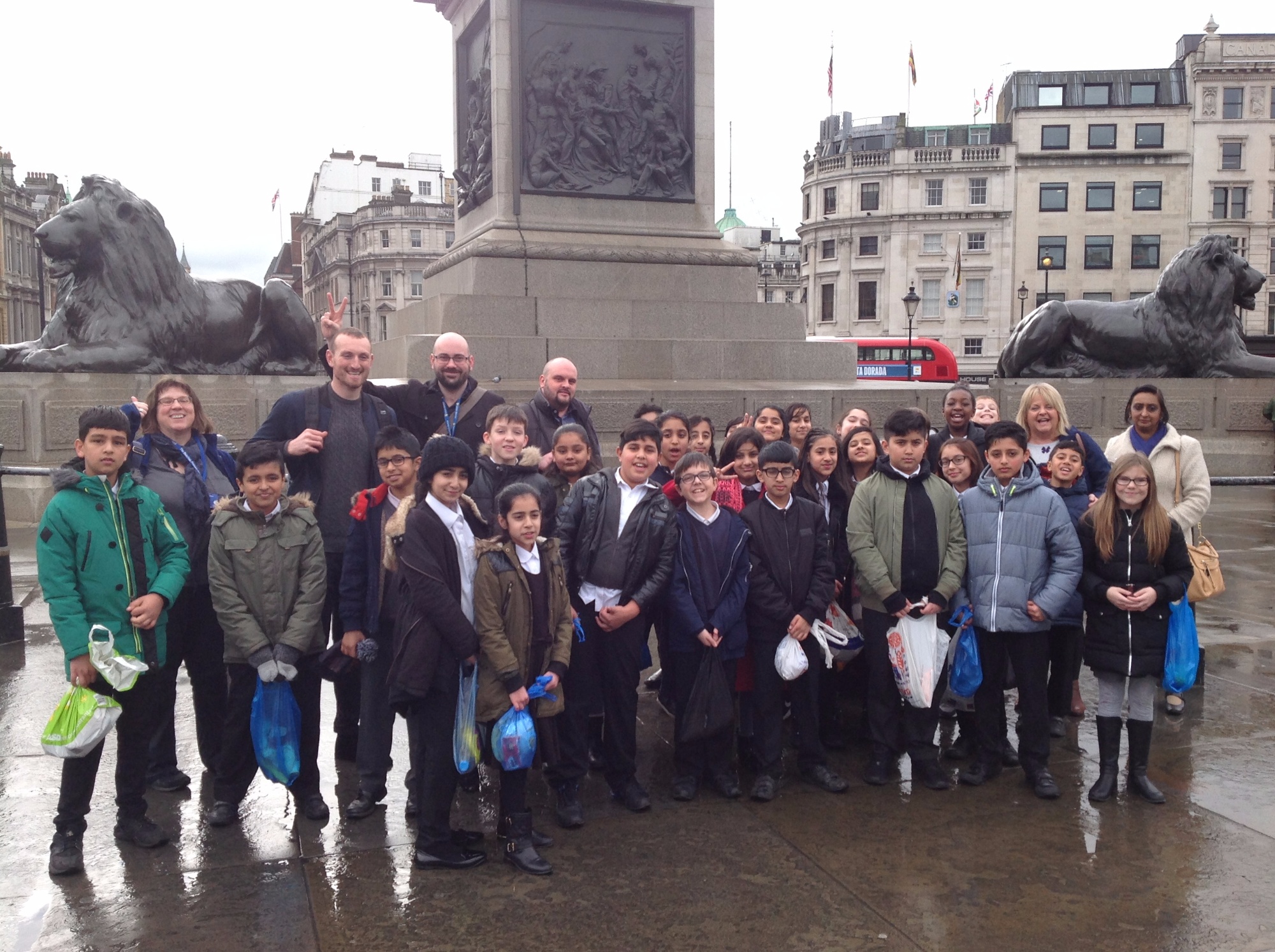 A lot has been going on in year 6 as we have had the privilege to explore and venture into the depths of London, in addition to participating in watching the Lion king, live at the Lyceum theatre. Also, the teachers have been working extremely hard in attempting to prepare the year six pupils for the end of year SATs , which is going exceptionally well due to teachers kindly giving time for tuition sessions taking place either after or before school. This is believed to guarantee boosting our education in subjects we find hard or challenging.
Travelling to London was not only a great extension for the pupils list of experiences, but also has had a noticeable impact on the children's literature skills as they were given a variety of writing-structures to choose from. Examples of these from our work (reviews of the Lion King) are:
'Produced by the amazing actors at the Lyceum theatre, the Lion King is truly a phenomenal production, from classic comedy to dramatic drama, the Lion King has got the whole package: superb singing; breath-taking bravery and daring dancing.' –Maryam Anwar, 6PN
'Humorous, astounding actors; striking, impressive costumes; a captivating storyline which appeals to children of all ages; this is just a mere under exaggeration as to what reality the Lion King performance truly beholds to its audience. Successfully redefining my personal expectations of theatre, the performance has truly been transformed into a breath-taking occurance compared to Disney's original film.' –Momina Iqbal, 6PN
The National Art Gallery, which is honoured as one of the most visited 'art museums' in the world, was labelled as a place of wonder and excitement for all Year 6 pupils, due to the fact that it substantially expanded all children's minds. In art we have studied Vincent Van Goughs painting called Wheatfield with Cypresses. We looked at his original pencil sketch of the drawing and painting. We identified all the mark making patterns from this piece. Once we had identified and practised the marks, we were very happy to gradually create our pastiche [an artistic work in style that imitates that of other work, artist or period.] Van Goughs art has influenced us by allowing us to use our contrasting colour effects using drawing pencils and water colours. The skills we obtained were how to sketch accurately, identify key components and how to mix different colour blends. This helped us hugely to create our final piece.
To conclude, this half-term has been an amazing time to fulfil our potential.
By Momina Iqbal and Maryam Anwar
Autumn 2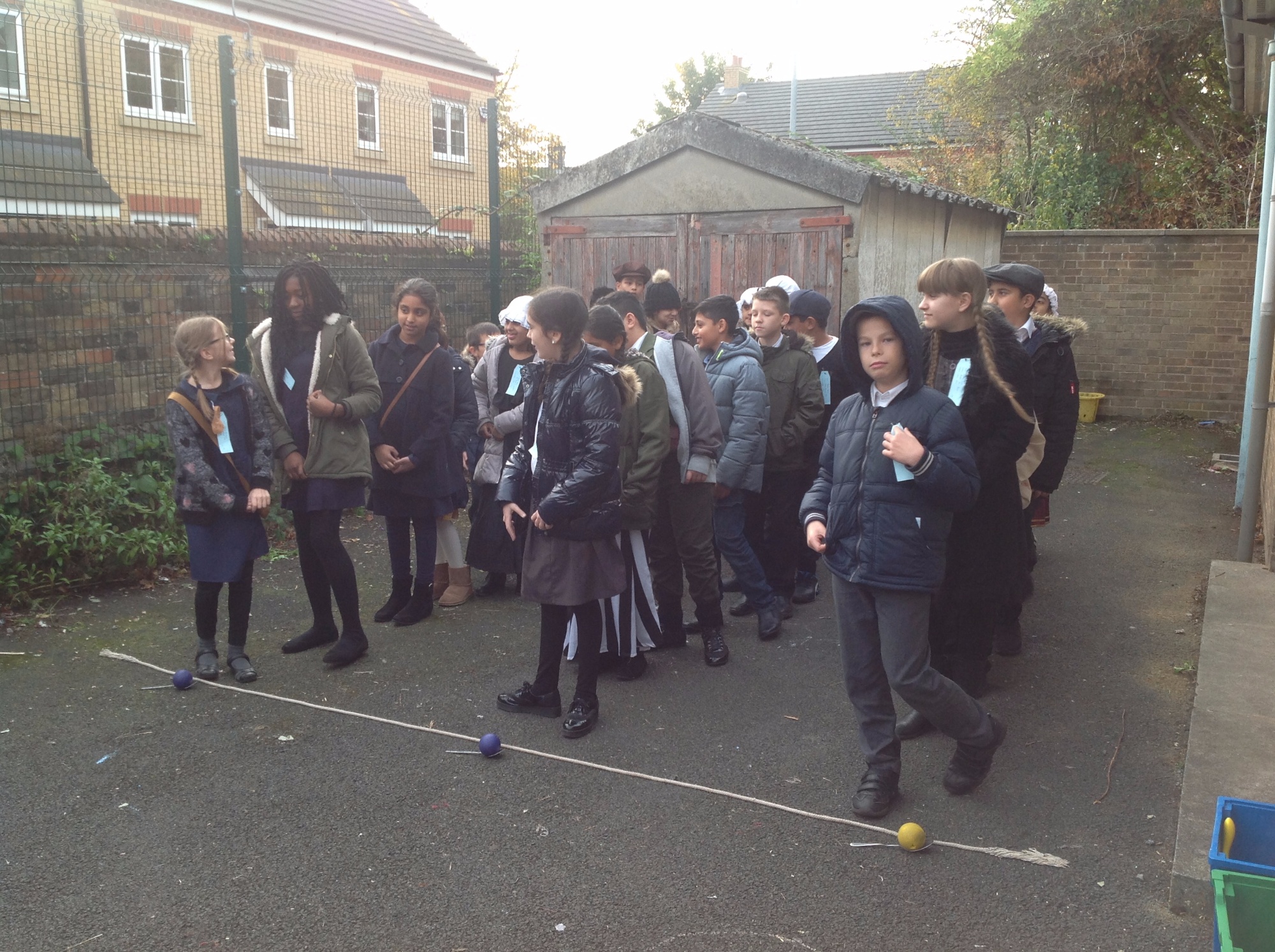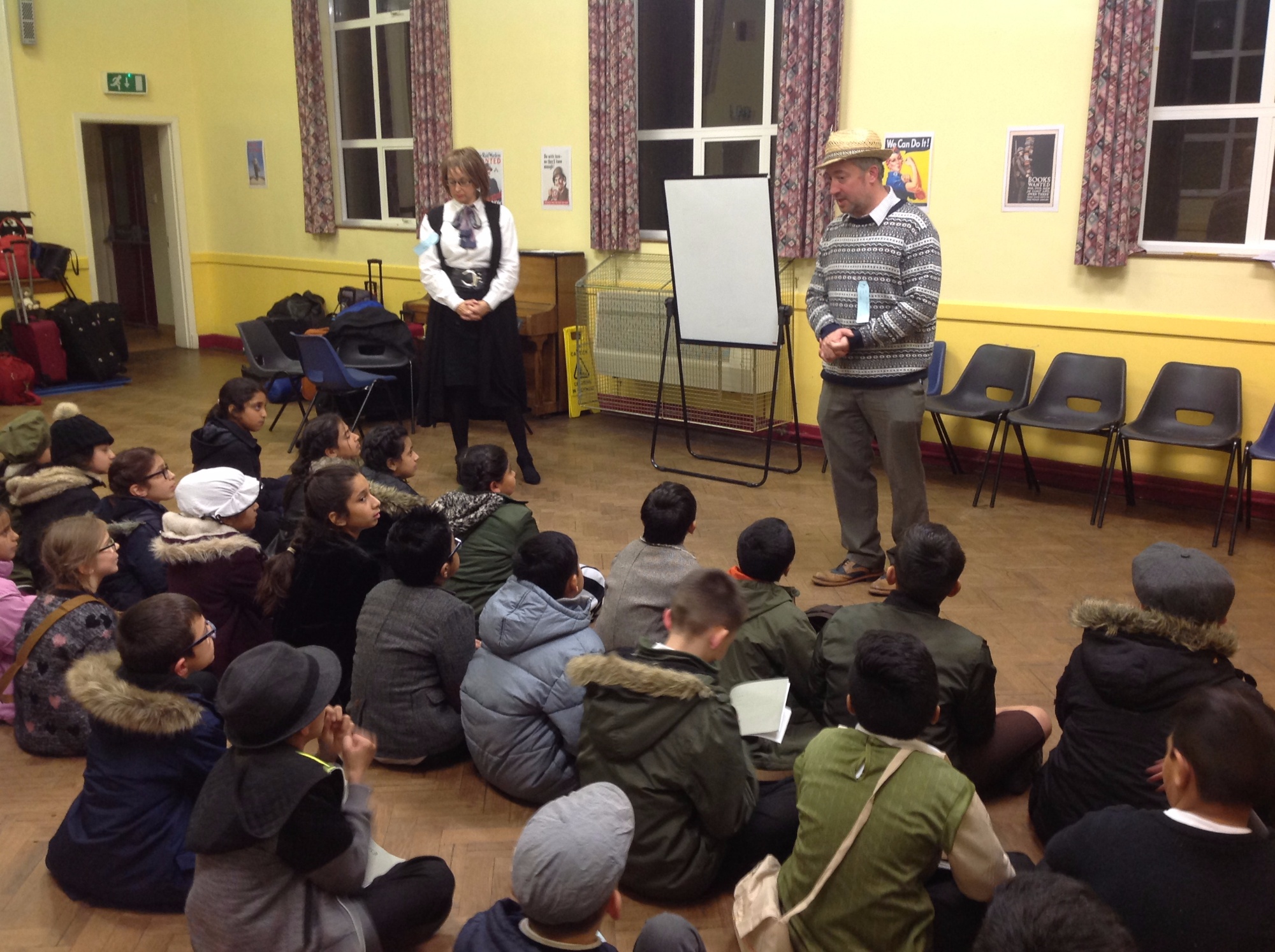 Year 6 are pleased to report that this half-term has gone well; implementing different strategies to improve children's philosophy to their learning. Teachers are constantly reviewing the groups to ensure progress is maximised and all children are reach their full potential. Behaviour, on the whole, has improved as children are aware of expectations in all lessons and understand the importance of the year ahead.
Topic: This half-term started with a World War 2 style sleepover at a makeshift Evacuation Centre (St Marks Church) which was a great success thanks to the behaviour of the children. They learned a lot from the experience and evidence of this can be seen in their writing work.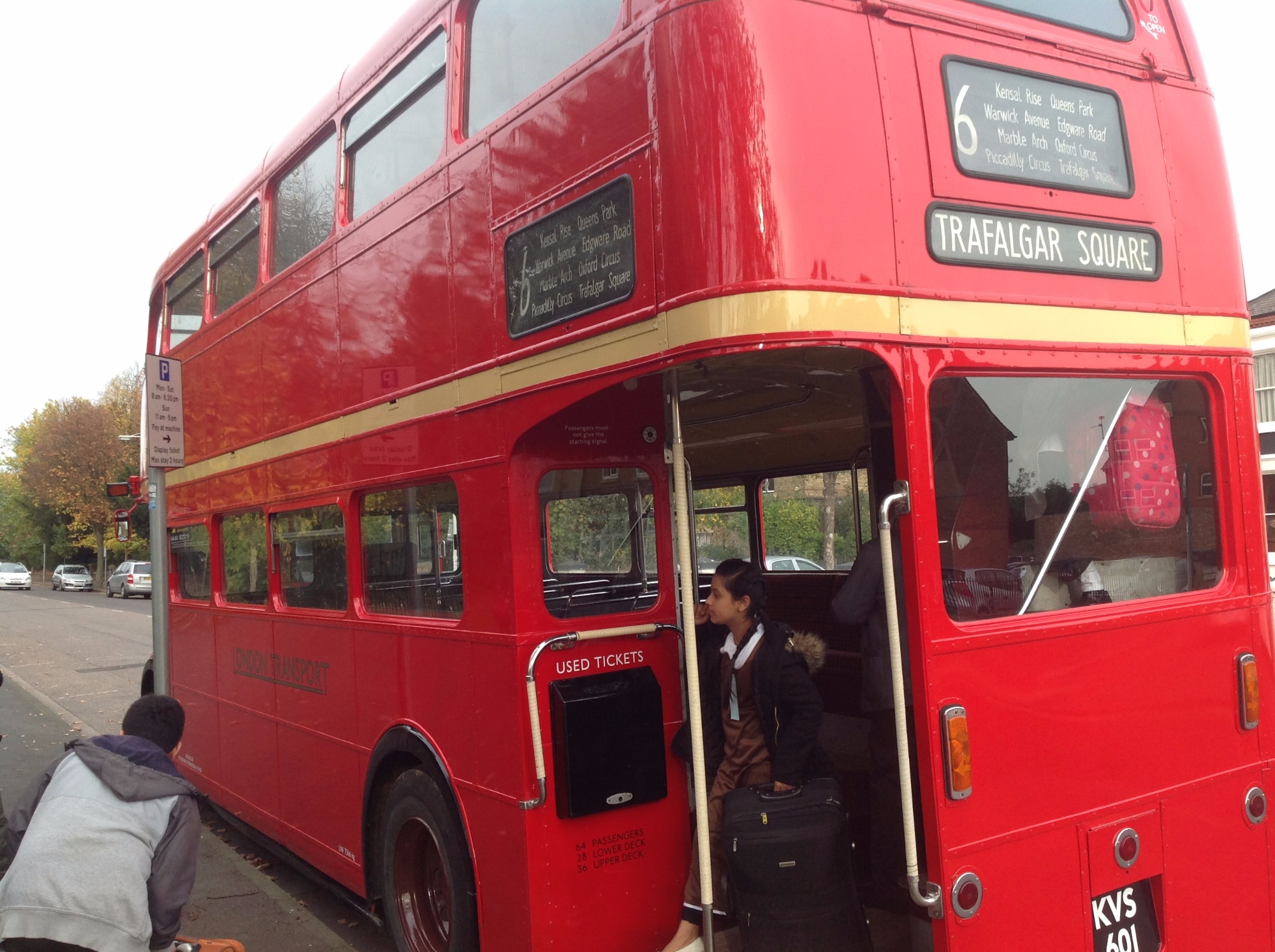 Reading: The team has timetabled half hour extra for daily reading tasks. This is benefiting the children and we hope that this will make a difference; especially when understanding challenging vocabulary and inferring what the vocabulary means. Some booster groups have already started but the main groups will be starting in January. Our Curiosity Café which was held on 8th December was indeed successful as quite a number of parents attended and had a wonderful time with their children.
The Beeches' Blog
This half-term has been extremely experiential for year 6 as we have had firsthand experience of the sorrowful life of WW2 evacuees (which was thoroughly mind-blowing and helpful for us as we empathized with the victims).
Imagine a vast, humble place with a smooth, wooden floor; imagine an elegant, gleaming piano welcome to anyone for the sole purpose of letting out your feelings; imagine considerate staff who take care of your every need; then you will understand our informative trip to the local evacuation center.
Although our main event of the half term was being evacuated, students have dramatically improved in every aspect of learning. We have achieved a great milestone as our reading levels have and are continuing to accelerate due to our longer and effective reading sessions – which, we are proud to say, take place every school day for a good half an hour.
Moving swiftly back to the topic of being evacuated, we had the chance to record everything in an informal diary based on our thoughts about the experience. We have all been determined to reach greater depth in our writing, which has been a learning journey for everyone, including the teachers!
We have been mixing our art with our topic as we have painted an original poster from WW2. With a few strokes of a brush, we let our artistic side take over as we had re-created a masterpiece using professional watercolours.
Mr Smith and our intelligent teachers deserve a huge round of applause due to their amazing ability to teach every student in the school.
By Momina Iqbal and Maryam Anwar
Autumn 1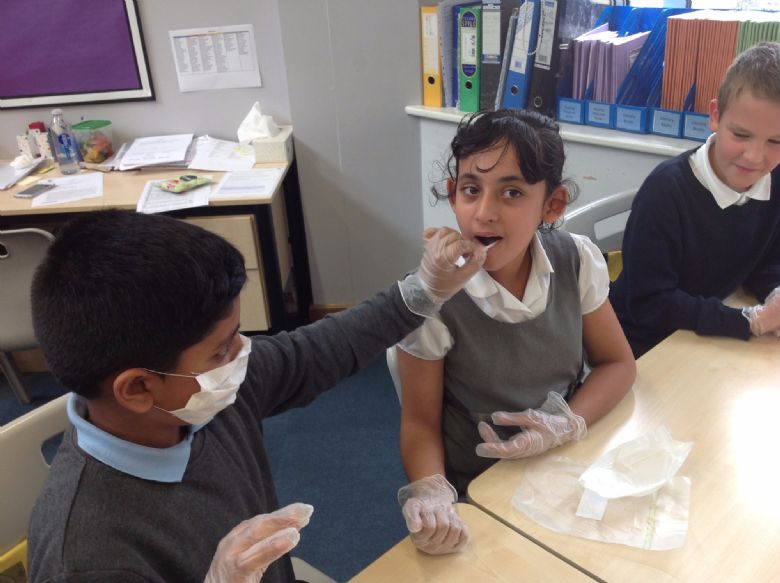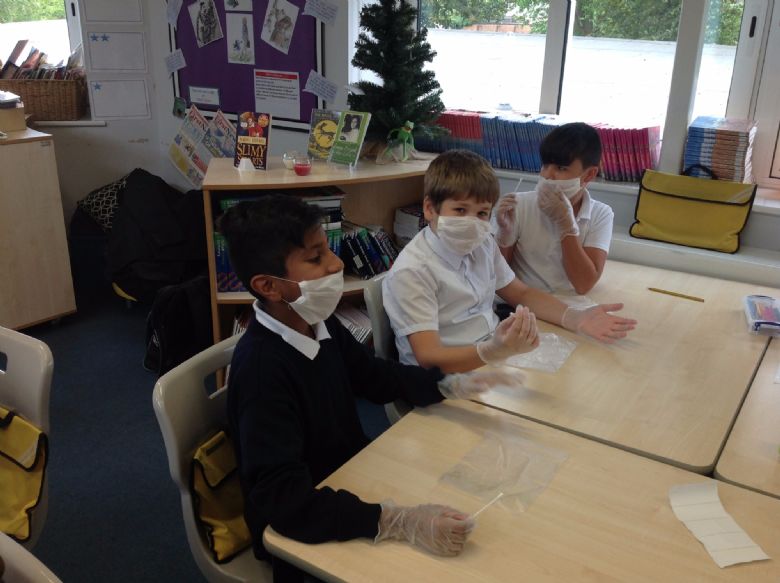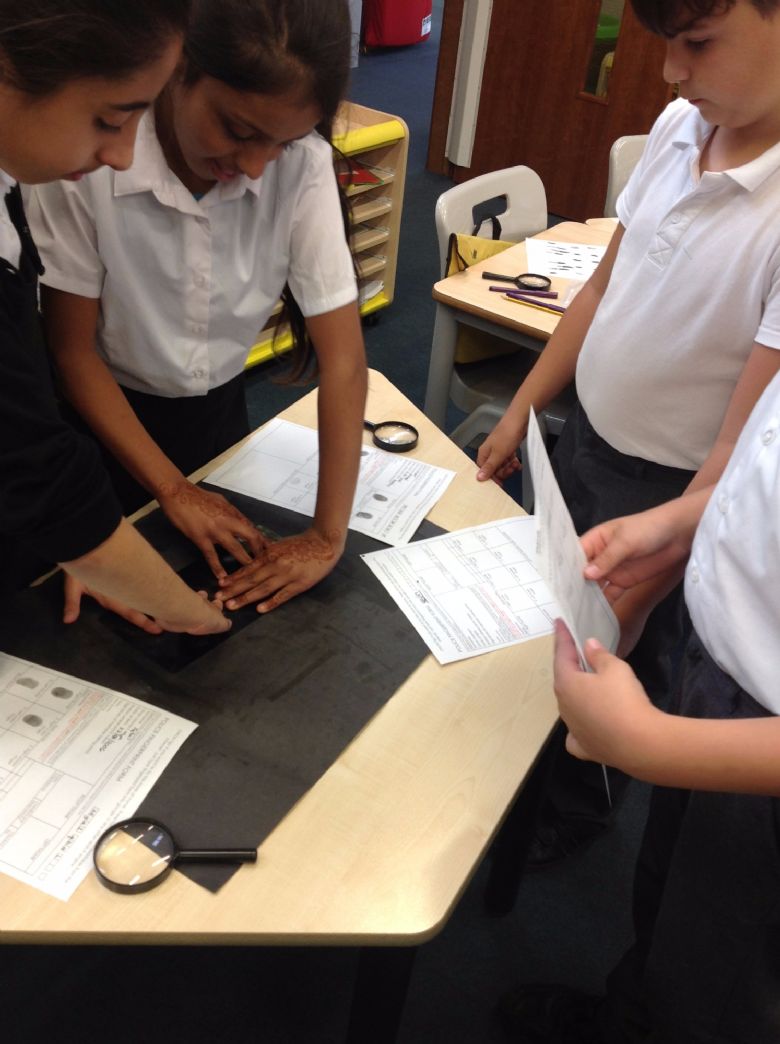 We are very pleased how the year 6 children have settled in well into their new classes and different subject groups. The children are already aware of the high expectations in Year 6 in terms of behaviour, standards and wearing the correct school uniform and PE kit (white T-Shirt, black track suit bottoms and trainers). Reading groups have been set up which rigorously target children and aim to raise reading standards. The new behaviour policy is helping children to be more focused on their learning. The Year 6 team is pleased with the way the children have embraced this new chapter of their schooling as they prepare for their SATs and moving on to secondary school.
Next half term, we will be learning about WW2. Children will have the opportunity to experience an evacuation day which will give them some insight on how children felt and lived during that time.
How to help your children at home.
Listen to them read and ensure that their reading records are signed and comments written in.
If you have access to a computer and internet, encourage the children to access educational sites such as: woodlands junior and cool maths.
Practise their spellings ready for spelling tests.
Research the current topics.
Pupil's View
This half term, our topic has been Identification. From extraordinary visits from former police officers, to mind-blowing homework about fingerprints and ID, this half-term has been an incredible learning experience for everyone, including the teachers!
In my opinion, these last couple of weeks have really got students of year 6 interested in Crime and Identification. We have been studying these subjects in all aspects of learning, from drawing realistic portraits in art, to studying unique fingerprints in science. Personally, one of my favourite times in Year 6 so far has been former Police Officers visiting our school and teaching us how to solve a real crime by taking our fellow classmates' DNA and searching people for a missing candy bar. Furthermore, we have been studying adaptations of animals in science and how their identity had changed overtime. For example, 60 million years ago, the horse had a four-toed hoof, well spread for walking on soft ground. They also had a skull which measured 0.4m. The modern-day horse now has a single hoof, perfect for running over hard ground and a mighty skull which measures 1.6m.
Overall, this half term has been an inspiring, informative experience we won't forget!
By Maryam Anwar and Momina Iqbal
2015/2016
The Year 6 team wish you a warm welcome to our page!
Summer 1
This half term, year 6 children have been very busy revising and working towards their SATS, which took place during the week 9th May. All children worked really hard and did their best in the tests. As it has been a very busy term, on 23rd of May, the year group went on a trip to Grafham Water; a trip that gave them a range of engaging outdoor experiences such as raft building, bush craft and Grafham challenge. These experiences helped children to develop their skills in team work, perseverance and resilience.
Spring 2
This half term, year 6 have been studying "Gallery Rebels" as a topic. The children concentrated mainly on Van Gogh and his art which they have enjoyed tremendously. The peak of the topic was a trip to London where children visited the National Gallery and saw different art displays. They also had a wonderful experience by visiting The Cambridge Theatre where they watched "Matilda" the musical. This was a very educational trip and an amazing experience for the children. The text 'Matilda' by Roald Dahl engaged the pupils and drove much of the Literacy work this half term.
Spring 1
Some of our children performed wonderfully in the writing competition across Peterborough - well done to Kissya, Afsana and Usmaan.
Some Year 6 children went to represent our school at the cathedral where they met HRH The Duchess of Cornwall, who was impressed with their work.

This half term, our topic has been focused around 'Frozen Kingdoms', and children have learnt a lot about the different polar regions, producing some good survival posters for anyone wanting to travel to the regions, especially Antarctica.

In Art, children have been learning about the author/illustrator pf the book Shackleton's Journey, William Grill.. Children have looked at geometrical shapes, linking this with the previous art (Woman in Gold/Gustav Klimt). They have explored the use of oil pastels to re-create (pastiche) the drawing of Ernest Shackleton and also linked their work with the history of the Titanic, creating a piece of art using watercolours.

In ICT, we have used Lego to create a spinner and programme it. This was evidenced on a makewav.es badge called 'Lego Instructions Badge'. We used iPads to take pictures and videos and upload onto makewav.es. We have completed another makewav.es badge called 'Hour of Code' completing a task on the website https://code.org/learn. For Internet Safety Day (9thFebruary), we made 3D cubes from a net with an e-safety message on them, earning another makewav.es badge.
To help your child at home, please ensure they read regularly and bring their book bag to and from school every day. Regular homework will be set with specific deadlines, so please ensure this is completed to a high standard. A useful website to look at is http://resources.woodlands-junior.kent.sch.uk/ which covers the breadth of the curriculum in Maths, English and Science. This is very useful for pupils to dip into to reinforce their learning at school and is perfect for SATs preparation.
Topics for the Year
Kensuke's Kingdom
A Child's War
Frozen Kingdom
Gallery Rebels
Tomorrow's World Stormbreaker
Gods and Mortals
Year 6 KS2 SATs
In May your child will take the KS2 SATs tests.
Year 6 Teaching Team
Teachers
Pamellah Nyawade
Andrew Dykes
Sharon Wright
Will Fisk
Barbara Lee
Teaching Assistants
Naheeda Azam
Janie Thompson
Rukhsana Kauser
Lisa Thomas