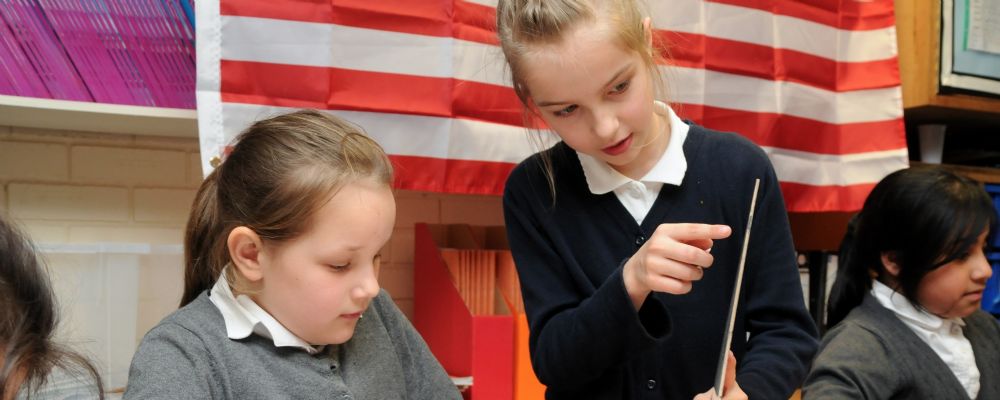 You are here:
Year 3
Year 3 Topics
Predators
During this topic we learned a lot of interesting facts about different animals, where they originate from and the adaptions that have been made through evolution. We visited Hammerton zoo where we took part in a workshop where we discovered the difference between animals with fur, feathers and scales. We also learned about food chains and the differences between predator and prey. In geography we used maps to locate the origins of some animals and discussed how they were adapted to different climates. In literacy we used the story of The Lion and the Mouse to create our own story using predatory and prey animals with a meaning or moral. We found out the many of the most exciting animals are in fact endangered and decided to raise some money for the WWF by making and selling fridge magnets and key rings.
Tremors
Our learning form this topic focussed mainly around volcanoes of the world, we located many of the worlds volcanoes on a world map and researched something called The Ring of Fire. We explored the structure of a volcano and learned that there are different types that can lead to different types of disaster. In design and technology we designed and made our own volcano model that we used to cause our own eruptions in the classroom. In history we discovered the secrets to Pompeii in Ancient Rome where we learned what happened in the lead up to and devastating effects of the eruption and what archaeologists have learned from the site. In literacy we created our own non-fiction books about Volcanos by researching, making notes and writing them into information texts.
Scrumdiddlyumptious
What a delicious topic! We explored all sorts of different food from across the world. In science we learned about nutrition and how having a healthy diet can help you to live a healthy lifestyle. We looked at how different food provide different types and levels of nutrition. In art we used different fruits to create observational drawings, we used different media and enjoyed trying to make our drawings as life like as possible. In geography we looked at where our food comes from, we found out that some of our food travels are really long way before it lands on our dinner plates. During this we also looked at fair trade and how important it is to the farmers and the production as a whole. We then visited Moor Farm in Peterborough where we were able to look at some different crops growing and find out how a British farm is run. In literacy we based our learning around the story of Charlie and the Chocolate Factory by Roald Dahl, we looked at character traits, how a story is moved along and wrote our own added scene to the story.
Mighty Metals
In this topic we learned about the composition of different metals and how they are used in our daily lives. In science we explored the force that magnetism has on different types of metal and discussed why different metals had been used for different purposes. We investigated if magnetism could be blocked and generated some interesting results. In literacy we based our learning around The Iron Man by Ted Hughes. This was a fantastic story that we enjoyed reading and composing our own poems and diary entries based on our learning form the story. In music we learned about metal instruments, how they are played and why they all sound different. We then used lots of different metal instruments to make our own music while learning to read musical notation. In computing we made our own model of the iron man from Lego which we then connected to laptops to control the models in different ways using coding.
Flow
We enjoyed learning about rivers this year, in geography we looked at the physical features of a river that we were then able to explore on our rivers trip to Ferry Meadows. We also discussed and placed some of the world's largest rivers on a map. We linked our learning about rivers to the water cycle and where our drinking water comes from. In art we looked at some river landscapes that we have created using different artistic media. We explored the parts of a flowering plant, how water moves through them and what conditions are required to grow. In literacy we used our trip to Ferry Meadows to write recounts that explain what we did and what we learned from the experience.
Tribal Tales
The world was a very different place 5000 years ago. In history we have learned how the Stone Age people lived, their homes, the food they ate and what they did to live in those times. We then looked at how the people in Britain developed from the Stone Age to the Roman invasion. In science we have continued our previous learning of plants and looked at how light can be blocked to create shadows. In art we have used clay to create our own, prehistoric beakers and dishes, we designed and created them in the style that would have been used thousands of years ago. We have based our literacy learning around two books this half term, Stone Age Boy and U.G the Boy Genius. We have looked at how characters are developed throughout ta story and how to cause suspense for a reader. We used these stories to base our own suspense story around.
RE
This year the children have studied some of the important aspects of Christianity, Sikhism and Islam. They can talk about and compare their own beliefs and ideas which are important to them and the religious celebrations they take part in throughout the year.
PSHE
Children understand how different situations and experiences make them feel and how their behaviour affects others. Children know how to keep safe in the home and near roads or other places that might be hazardous such as lakes and rivers.
Wow, what a busy half term we have had. Our topic was called Mighty Metals, we have had great fun investigating different aspects of metals, how different metals are made, their uses and their magnetic properties. Our literacy was based on 'The Iron Man' by Ted Hughes, in which we have written some first person narrative from Hogarth's perspective. The trip to MAGNA in Sheffield was fantastic, after a fairly long journey the children enjoyed taking part in all the hands on activities based around the elements of fire, air, earth and water. The Big Melt was particularly exciting, they used fire, smoke, mirrors and sound effects to make it look like the huge furnace was still working 100 years later!
This half term we are studying rivers, we have learned all the main features of the river and have already been on 2 trips to the river Nene. Our first trip was to Ferry Meadows where we measured part of the river and looked to see what creatures were living in the water. On the second trip we walked into town to the back of ASDA to look at how different both the river and the environment was different to Ferry Meadows.
Keep an eye out for an invitation to come and see your child's work on this exciting topic.
Topics for the Year
Predator
Tremors
Scrumdiddlyumptious
Mighty Metals
Flow
Gods and Mortals
Year 3 Teaching Team
Teachers
Clive Butters
Darren Challis
Michaela Wood
Emma Vilani
Teaching Assistants
Farida Choudhary
Samera Ali
Nazish Akhtar
Rukhsana Iqbal